Media Partners

LabRoots is the leading scientific social networking website and producer of educational virtual events and webinars. And we are a powerful advocate in amplifying global networks and communities, and contributing to the advancement of science through content sharing capabilities and encouraging group interactions. Founded in 2008, LabRoots emphasizes digital innovation in scientific collaboration and learning. We have become a primary source for current scientific news, webinars, virtual conferences and more. Join for free and become part of the largest scientific learning community in the world.
---
The BioExpert Network is an exclusive network of experts in Life Sciences. By reviewing innovative projects you will earn free shares for Biotech companies ! Join now ! https://bioexpertnetwork.com/
---
CrowdReviews.com is a transparent online platform for determining which products and services are the best based on the opinion of the crowd. The crowd consists of Internet users which have experienced products and services first-hand and have an interest in letting other potential buyers their thoughts on their experience. CrowdReviews.com is driven by an algorithm allowing for both customers and providers of products and services to understand how the rankings are determined. The service can be used by potential buyers to learn more about their vendors prior to making a purchasing decision.
---
Goevnts.com is a multi-platform media which is in the business of creating and distributing media content obsessively profiling international business events like tradeshows, exhibitions, and conferences to the global audience. There are many media corporations who write about entertainment & sport events but no media services catering the business events like Trade shows, Industrial Exhibitions, Startup events and Conferences. We want to fill this gap with the mission to help event managers and exhibitors to brand themselves effectively and reach right clients. Founded in Jan 2015, Goevnts has a build a platform of more than 0.1 million friends and followers on Twitter, Facebook, Linkedin, Google and other social media. Goevnts has been the finalist in the South East Asian Startup Competition – Manthan Awards 2015 in News and Media category and also the finalist in IIT Kharagpur Empressario 2016.
---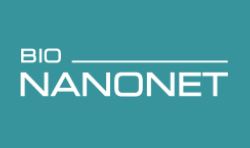 Since its foundation in 2006, BioNanoNet has promoted innovative research by supporting cooperation, creating synergies in Austria and initiating national and international research projects in the fields of medical and pharmaceutical research, nanomedicine, nanotoxicology and sensor technology. The success of the BioNanoNet stems from the "network platform" and the coordination among leading key players from this platform, which is the engine that drives interdisciplinary and innovative processes in these research areas. BioNanoNet represents a critical network node and has the clear aim to efficiently and selectively establish contacts among its members and potential customers, including those from the industry, in each of the network's thematic fields. Due to the multidisciplinary expertise of the individual members (national and international organisations, research organisations and universities), we offer our customers efficient solutions. The initiation and coordination of national and international research projects along the entire value chain is another important mission of the BioNanoNet. BioNanoNet brings together researchrs conducting medical and pharmaceutical research to increase the international competitiveness and visibility of all stakeholders.
---
PlacidWay is a global business network which allows companies to expand their businesses elsewhere in the world by providing them with access to health-care providers and consumers from around the world. Thanks to our clear vision, commitment to the market and high business ethics, we have already become a leading player in the market which provides the most comprehensive resources available and enables healthcare consumers to connect with providers which offer affordable and high-quality services.
---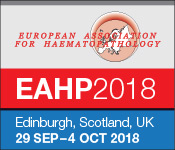 The 19th Meeting of the EAHP will be held from 29 September to 4 October 2018 in Edinburgh, Scotland. The interdisciplinary programme includes an Educational Session, together with Bone Marrow and Lymphoma Symposia and Workshops, highlighting the latest scientific discoveries. Internationally renowned speakers will deliver Keynote and Topic Lectures, as well as the ever-popular 'Meet the Professor' sessions. An abstract submission and selection process gives delegates the opportunity to showcase their recent research as platform presentations or poster displays and discussion. CME-Continuing Medical Education will be provided.
---

Clocate.com is a leading international directory for worldwide conferences and exhibitions. Clocate.com is equipped with a unique and comprehensive search that helps you find easily any event in any category or location. Each event includes detailed information, like, description, dates, location, map, prices, link to the official events website and more... If you search for a conference or exhibition in areas such as Industry and manufacturing, Health and medicine, Technology and IT, Business and finance, sciences, education, services (banking, insurance, tourism, Hospitality and more), government, environment, life style and arts, you will find it in Clocate.com.
---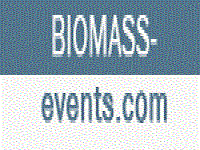 This is a resource for biomass and bioenergy events promotion, covering the latest production technology, methods, energy eficiency. Conference and exhibition organisers are welcome to post their events for free.
---
Pharma excipients is an unique information and exchange excipient platform on major topics related to pharmaceutical excipients (inactive ingredients). pharma excipients covers aspects from the excipient manufacturing to regulatory information.
---
CourseForDoctors.com is a platform that is dedicated to all medical doctors and allied health professionals who are looking to keep their knowledge up to date by finding the right educational sessions and getting the latest news updates in their field of practice. Our platform is open for advertising all healthcare related meetings, seminars, workshops, and conferences.
---
Insights Success Magazine aims to be a thorough guide to all the diverse challenges of businesses. The Magazine is one of the best mediums, which molds itself according to the reader's choice every single month! With the Magazine we want to share with the readers the information of their particular industry, as well the critical information they require and demand to grow their businesses. Let it be our regular issue or the special ones, all of them are the vital source of inspiration.
---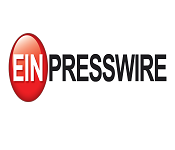 EIN Presswire has a distribution foot print that includes millions of users of our EIN Newsdesk media monitoring services. We also maintain one of the worlds leading media directories providing us with up to date contacts for media in every country and U.S. state. Further distribution is achieved via RSS, email, partner websites, and social media. We are both a destination (EIN Newsdesk) and a distributor (EIN Presswire) for news. In one place you can distribute your news to the targeted audiences you select and monitor news on that topic published by thousands of worldwide sources.
---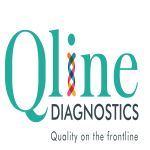 Advanced pathology lab in Naranpura, Ahmedabad providing Quality, Reliable and Affordable diagnostic testing.
---
XXXII Congress of the International Academy of Pathology (IAP) that will be hosted at the Dead Sea-Jordan. Throughout its relatively short journey spanning slightly more than 25 years, the Arab Division has become an active member in pathology education and continuing professional development both for practicing and trainee pathologists in the Arab world and the region.
---
---